CrystalDiskMark is a disk benchmark software.
Standard Edition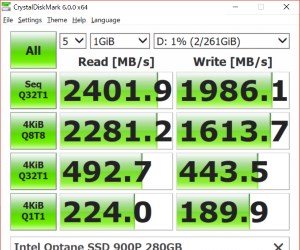 Shizuku Edition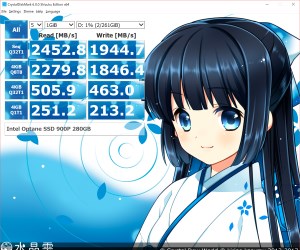 Benchmark Core
CrystalDiskMark 4-6 uses Microsoft DiskSpd (The MIT License). So, the benchmark result is NOT compatible with 3.0.x.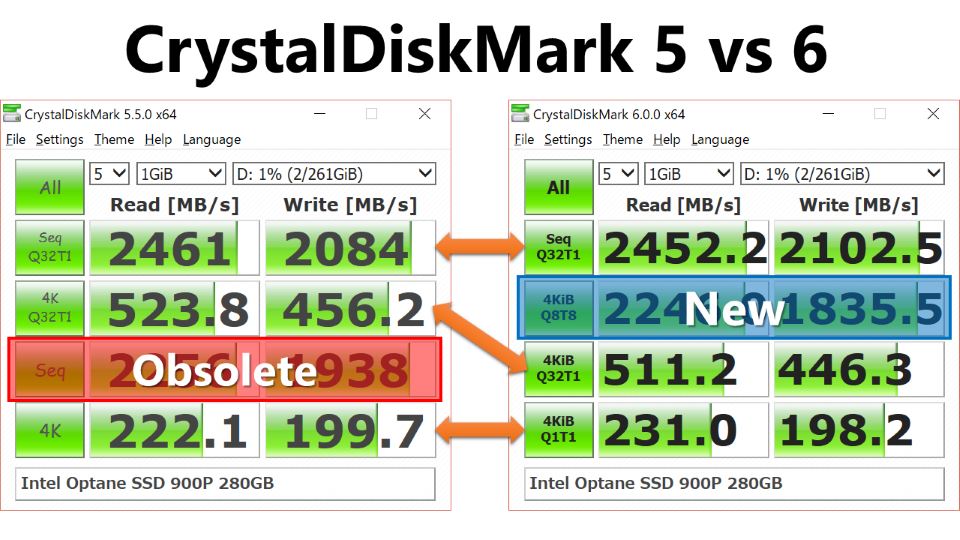 Important Notice
Benchmark result is NOT compatible with 3.0.x
"MB/s" means 1,000,000 byte/sec.
The result depends on Test File Size, Test File Position, Fragmentation, IDE(PATA)/SATA/RAID/SCSI controller and CPU speed etc…
In a part of SSD, the result depends on test data(random, 0fill).
Unit
1GiB = 1024MiB = 1024x1024KiB = 1024x1024x1024B
1GB = 1000MB = 1000x1000KB = 1000x1000x1000B
System Requirements
OS
XP/Vista/7/8/8.1/10
2003/2008/2012/2016
(x86/x64)
IE
8.0~
.NET
2.0~
IE8 or later is strictly recommended.
*Not support Windows 95/98/Me/NT4/2000.
*Not support Server Core.
IE Settings
CrystalDiskMark depends on IE settings (Internet Options > Accessibility). Please set default (all off)
Manual