Standard Edition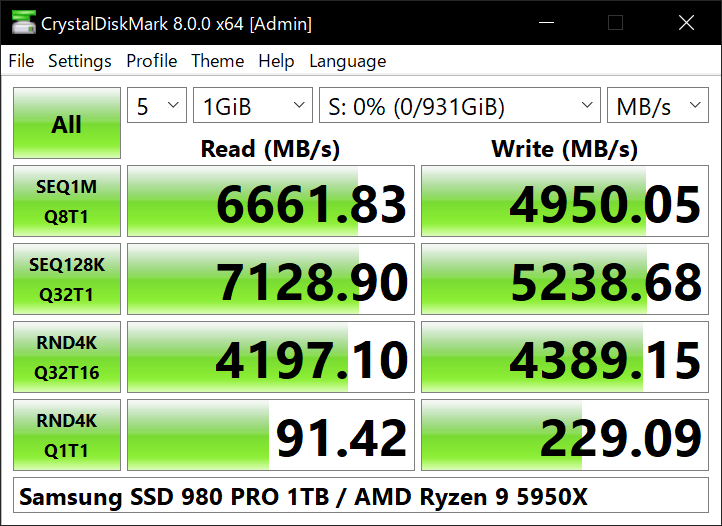 Shizuku Edition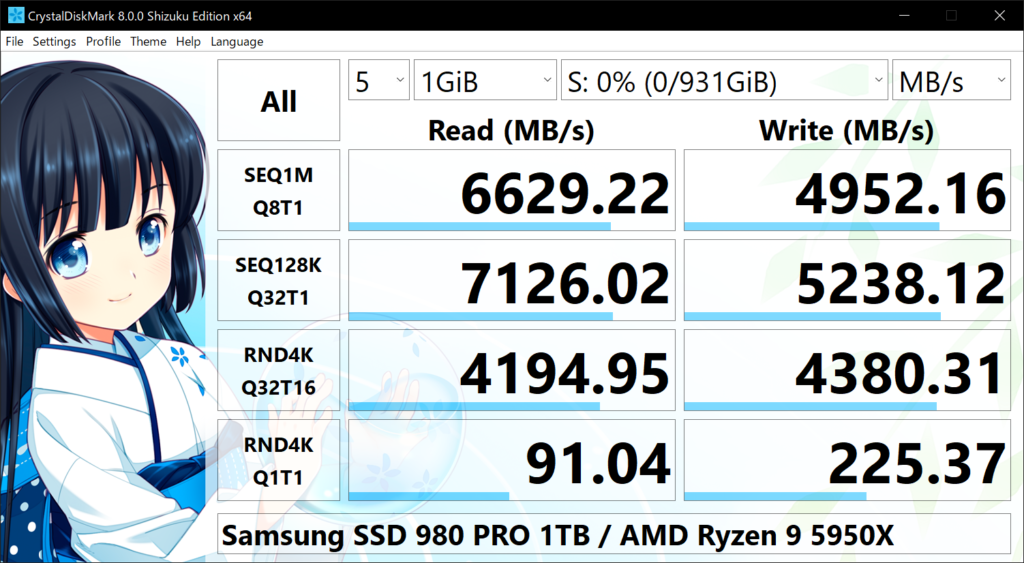 Change Log
Changed UI library (Project Priscilla)

Added 16bit color environment support
Added Windows 10 Dark Mode support
Added Per-Monitor DPIv2 support
Added Transparent Combo Box support
Added direct input support for Comment
Improved ClearType support
Deleted GDI+ font support

Changed Benchmark Settings

Default: SEQ 1MiB Q8T1, SEQ 1KiB Q1T1, RND 4KiB Q32T1, RND 4KiB Q1T1
NVMe SSD: SEQ 1MiB Q8T1, SEQ 128KiB Q32T1, RND 4KiB Q32T16, RND 4KiB Q1T1
Changed Group Affinity Option from -n to -ag / Ver.4-6: -ag, Ver.7 -n by default

Added Demo Profile
Improved Configuration Benchmark Settings
Added Read Only & Write Only mode
Updated Themes
Updated Language files
Screen shot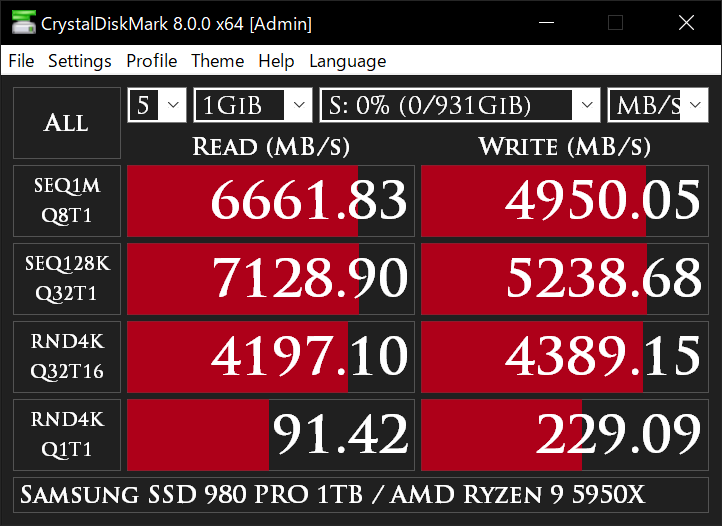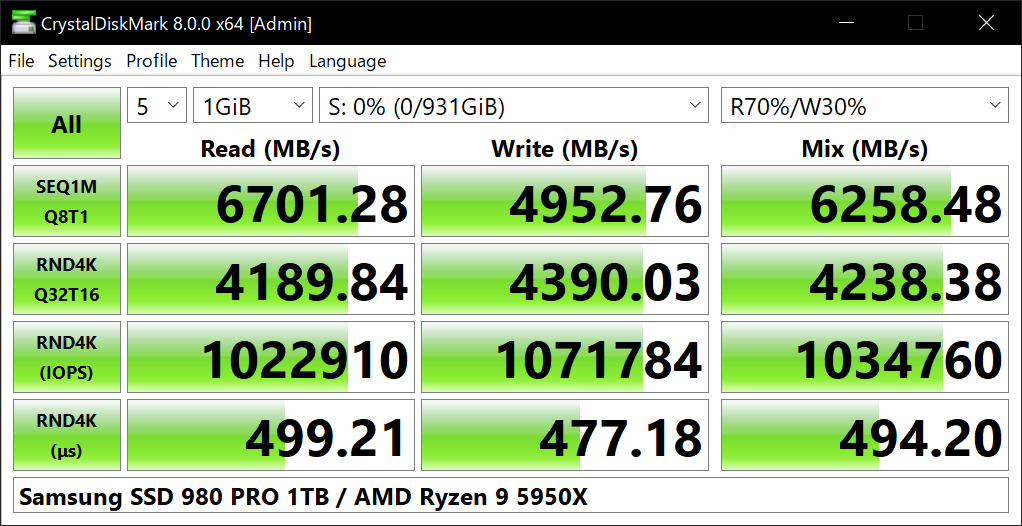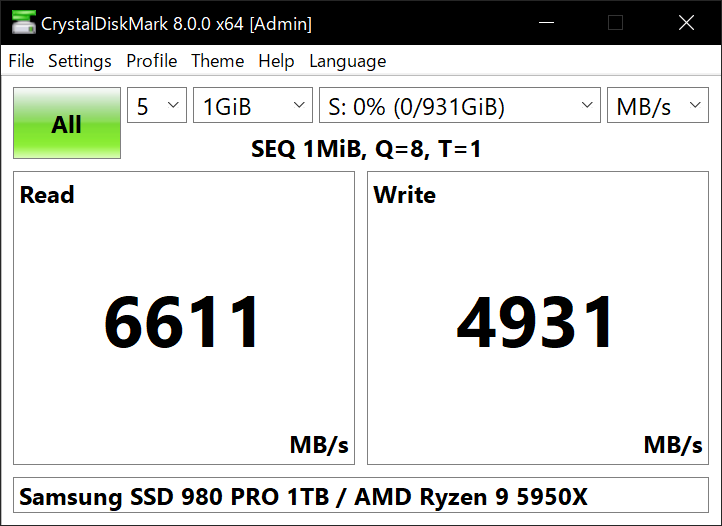 Overview
| | |
| --- | --- |
| Code Name | Cecile |
| Development Period | 2020/4/18 – 2020/11/20 |
| License | The MIT License |
Release Note
In CrystalDiskMark 7, we were unable to implement the edit box transparency feature inevitably, and we had to provide a dedicated window & edit box to enter comments, which was very disappointing.
Over the past year since the release of CrystalDiskMark 7, we have refined Project Priscilla, the common UI library for CrystalDiskMark and CrystalDiskInfo, and have expanded the basic functions, such as transparency support for edit boxes and combo boxes, 16-bit color support, Per-Monitor DPIv2 support, and Windows 10 dark mode support using a private API.
In addition, the benchmark conditions have also been revamped to reflect the latest PCIe 4.0-compatible SSDs' performance. For sequential testing, we will be running two types of tests: the 1MiB Q8T1 and the 128KiB Q32T1, so we hope you can use the higher performance as its peak performance.
This is a very good storage benchmarking software and we hope you will use it.